Monitor resolution setup
The site is optimized for 1024 x 768 resolution
Zzap!64
Zzap!Raine is dedicated to Zzap!64, its staff and to all the people who contributed the magazine making. Our goal is to continue their work, or well... at least we're trying to!
Logo, first cover, first editorial and Rockford used for information purposes.
Arcade Games
All trademarks appearing on this site property of their respective owners.
All images appearing on this site copyright of their respective owners.
All information and pictures appearing on the site used for documentation and information purposes only.
Icons
Most icons taken from MaMu_'s icons and adapted to Zzap!Raine; other icons designed by Liliana, MADrigal and Zaxxon1.
Arcade games Info
Technical information appearing in the "Games Infos" section taken from KLOV (The Killer List Of Videogames) and MAME.DK.
Links
Special Thanks
To the whole Raine Team, especially Antiriad (Richard Bush), main coder since the very beginning.



To MAMu_'s, for his icons.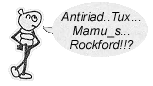 To Rockford from Zzap!64